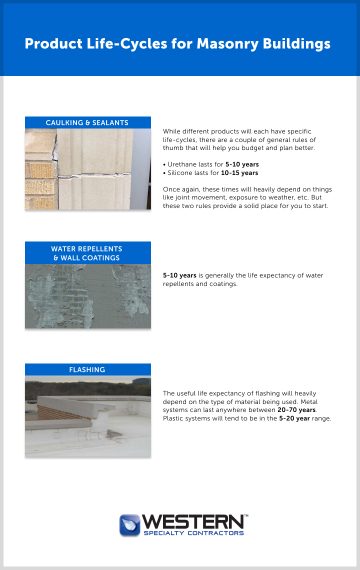 Publisher:

Western Specialty Contractors

Available in:

PDF
Download
In this guide, you'll discover the estimated time before repairs may be necessary for specific building components.
It's important to understand that these times are only a starting point. The actual useful life of your building components will depend heavily on your specific situation.
Variables like material selection, workmanship, temperature, and your maintenance program will all impact how long each building component lasts.