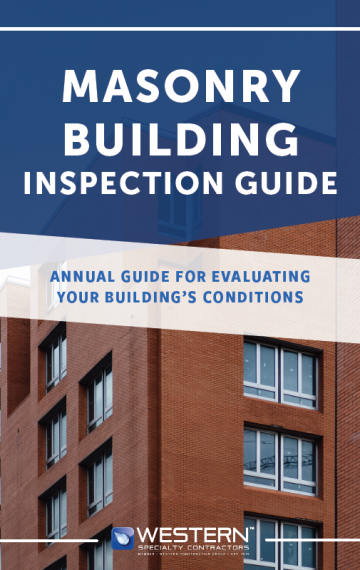 Publisher:

Western Specialty Contractors

Available in:

PDF
Download
Although building exteriors are made of durable and resilient materials, they are constantly being affected by the tough world in which we live.
Things like pollutants, moisture, ground movement, deferred maintenance and the natural elements all contribute to a facade's deterioration. If these problems are ignored or are not prevented, a building's future can be cut short.
Masonry distress can be detected by the appearance of the following: cracks, flaking, efflorescence, spalling, loose units, etc.
This guide will help you catch small issues before they become much bigger (and expensive) problems.